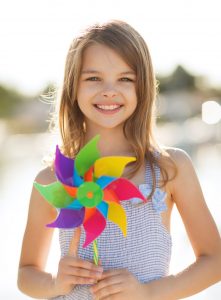 We appreciate that you have chosen us to be your child's dentist. We hope to create a long-term relationship with both you and your child. A child's first visit to the dentist is often a very fun and informative time, but we also understand that many children are apprehensive about the visit. We strive to make each visit as fun as possible and believe that parents can help us do so by preparing their child before the appointment. We ask that parents speak positively of coming to the dentist and not use words that could make the child fearful such as 'hurt,' 'drill,' 'needle,' and 'shot.'
Once at our office, we encourage parents to join their children for the initial appointment so that everyone can become familiar with our team. At the initial visit, your child will have a cleaning, an exam, and x-rays, if they are an appropriate age. The hygiene assistant will teach your child proper brushing and flossing techniques, as well as discuss nutrition and diet. The doctor will perform an exam, speak with and show you any problem areas, discuss treatment and alternatives, as well as answer any questions you may have.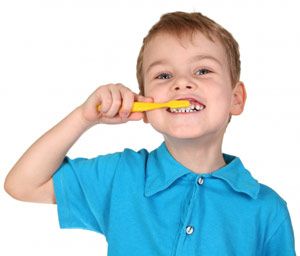 For any restorative (treatment) appointments, we ask that you allow your child to be accompanied alone with our staff. We have found that children tend to do much better for treatment without a parent present. It is very important that proper communication be established between your child and the dental staff, and children often become confused if parents are present. At any time, however, the doctor believes the child will do better with a parent present, we encourage and invite parents into the treatment area.
Patient Forms
Our patient forms are available for you to print and fill out prior to your appointment. Please bring forms and dental insurance cards with you. Thank you.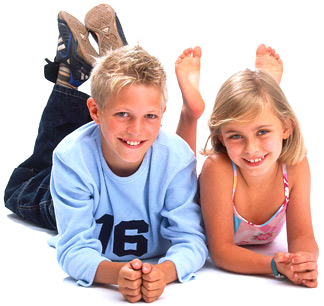 Can't open PDF files? Your computer may not have Adobe Reader installed.
Click here to get it, it's free!
Financial Policy
In order to make payment plans convenient for our customers, we offer several options for payment.
Insurance
We accept most insurance plans and participate in several dental PPO programs, including Delta Dental, Met Life, and Cigna. Please feel free to call our office to make an appointment and to ask any questions or voice any concerns you may have.
Payment Options
We accept most major credit cards, ATM cards, and cash.
For information on other payment options that may be available, please call our office at (843) 573-0733.