Although it's normally a pediatric dentist who educates you and your children about oral health, there's no reason why you as a parent shouldn't teach them about their teeth to promote knowledge and a healthy oral routine.
While it's very important that you do your research and find a good quality dentist like the Grand Family Dentistry (visit GrandFamilyDentistry.com to see if they're the right dentist for you), it's just as important to get your kids thinking about their teeth before they even go to the dentist. Educating your children will show them their teeth are something to be interested in and cared for, which means the next trip to your family dentist might be spared nervous tears.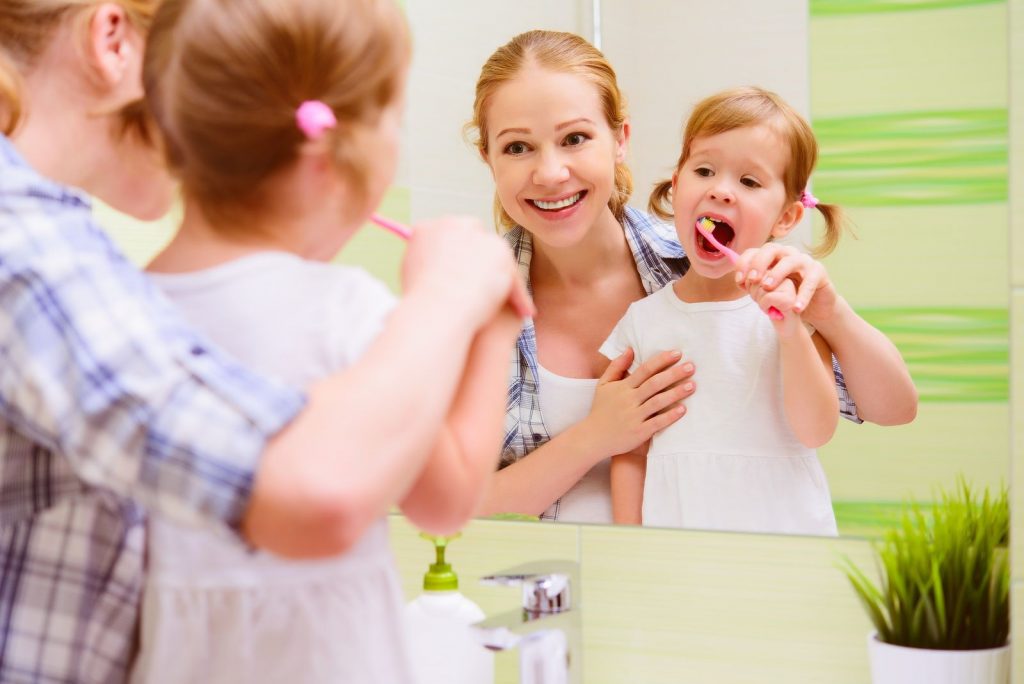 The Anatomy of the Mouth
The main structures inside your mouth are your tongue, gums and teeth. On top of your tongue sit many taste buds that allow you to enjoy the food you're eating, and the glands beneath them produce saliva that begins the process of digestion.
Your gums hold your teeth in place and supply them with the blood and other products they need to thrive and function properly. Your teeth allow you to chew up your food so that you can swallow it, though each type of tooth has a slightly different function. You have four types of teeth until you reach adulthood, when most people develop a fifth type: wisdom teeth. These wisdom teeth can potentially cause a number of issues in your adult life, that could eventually require the intervention of dentists like these Cherrywood Dental Associates in Woodbridge, or others, to be able to safely remove the problem teeth and restore you to being pain-free.
Your incisors are the front four teeth at the top and bottom of your mouth (eight in total). They have a sharp surface and are used to bite into food, like when you take a bite out of an apple.
Next come the four canines, which are meant for tearing. They're pointed and will help you grip food such as meat in your mouth. At the back of your mouth are molars and premolars, which have a large flat surface that's perfect for chewing, crushing and grinding your food. In total, a child's mouth contains eight molars as a child, and 12 when their adult teeth grow.
Together, the set of teeth help in reducing the food that you eat into smaller size, which in turn promotes efficient digestion. There is also a cosmetic attribute associated with teeth. Given how different tooth types grow at varying pace, some may need a dentist's help in remedying out-of-line teeth (learn more about these solutions on www.mccraedental.com.au/services/cosmetic-dentistry/invisalign-orthodontic-treatment/) and thus improve the aesthetics of their smile during the adult years.
Evolution of the Teeth
Throughout history, human teeth have changed based on the diet they followed. Neanderthals, for instance, needed larger incisors and canines because they ate raw meat and needed extra help to rip food apart.
Research has shown that teeth inside a modern human's mouth are smaller overall, and the jaw is weaker. That means it's more important to care for your teeth properly, now with today's sugary diets cause more damage to weaker teeth.
Going to Bayside Family Dental in Cheltenham and maintaining regular checkups to ensure your mouth is healthy and your teeth are functioning correctly is important. If you feel pain or discomfort in your mouth, it's best to get your teeth checked. Meanwhile, remember that children from the ages of around six months to 10 years old will be going through a teething process which can cause discomfort. If you're at all concerned, contact your dentist for an appointment.
Sources:
Picture of the Teeth, WebMD.com
Mouth, InnerBody.com