Because oral care should start at a very young age, it is the parents' job to teach their children how to take care of their teeth, mouth, and gums. This can be a challenge, though, as kids' attention spans are notoriously short. Sticking to a routine takes a lot of patience and discipline for a child. Making sure children get into a routine of going to the dentist and then practicing the techniques is a great way to make sure your child's teeth remain healthy. Most children suffer from a fear of the dentist and will occasionally have to find a dentist, similar to this Gresham dentist, who can offer different relaxation methods like sedation. No one wants to have their child sedated to get their teeth checked, so make sure the experience of visiting your dentist is as fun as possible. Practicing the techniques the dentist has showed your child is a good way to limit the time your child needs to spend at the dental office.
While your pediatric dentist in Charleston, SC can help preserve your children's oral health, there are simple ways to make proper hygiene at home more fun for them.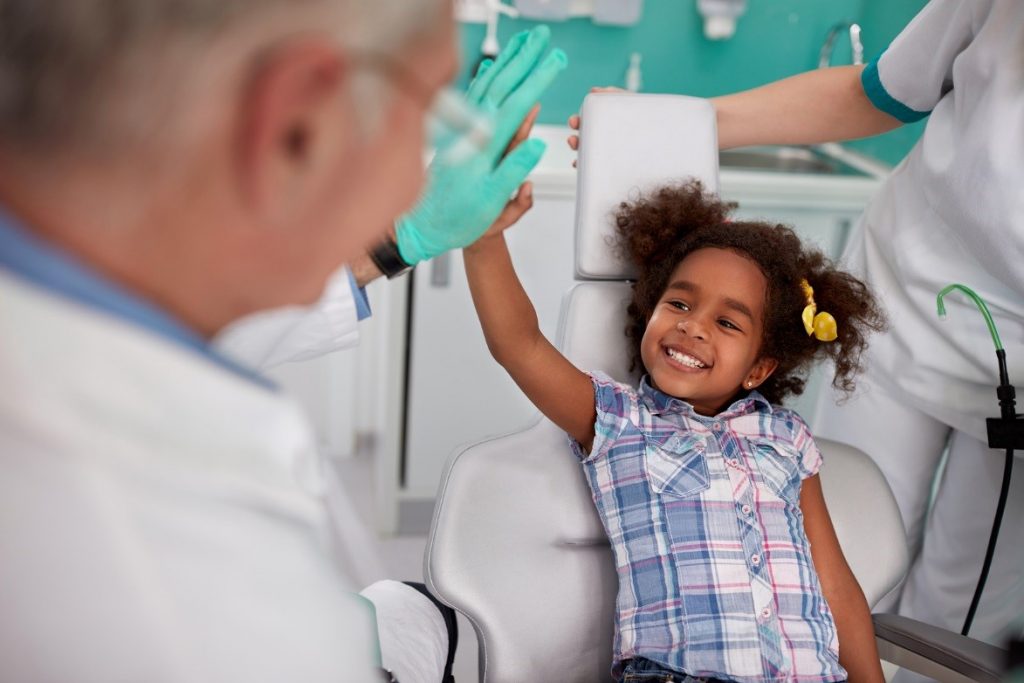 Brush and Floss as a Family
Turn regular brushing and flossing into a bonding moment. It is especially important if they have invisalign as the equipment also requires special cleaning every day or as instructed by the dentist. Do the brushing and flossing together with your kids because they tend to mimic what their parents do. Show them how to brush properly and help them floss. They will then associate this routine with family time, making them look forward to it. You can even make up a fun song while you are brushing and flossing together.
Use Special Brush and Toothpaste
A fun, attractive toothbrush-toothpaste combo can pique your child's interest in oral care. Buy them a colorful, soft-bristled brush or one with the design of their favorite cartoon character. If you opt for a more environmentally-friendly choice, that is, an electric toothbrush, you can use stickers to make it look fancy. This way, your child uses an eco-friendly oral product while improving their dental hygiene! The same goes for toothpaste. Instead of regular-flavor toothpaste, buy them flavored toothpaste, perhaps strawberry, bubble gum, or watermelon.
Reward them with Gold Stars
Make oral hygiene a rewarding experience for your kids. Create little gold stars and a calendar poster with fun drawings of teeth, toothbrushes, healthy snacks, and other items related to oral hygiene. Every time your kids brush and floss their teeth, give them a gold star and let them stick it to the poster. You could even tie in the family visits to the Dentist in Massapequa to this chart, giving them bonus stars for good behavior and positive news from the visits.
Time It
Dentists recommend that children brush for at least two minutes twice a day. Regiment your children to this routine by using a cute, colorful timer. Let them set the time to feel that they have a role in their own oral care.
Implementing all of these tricks will encourage your children to maintain a healthy mouth, which is necessary to avoid various diseases such as cavities and gingivitis as they grow. Combine these methods with a regular visit to a Dentist in Massapequa, or a pediatric dentist in Charleston and your children's smiles will be filled with brightness, strong teeth and healthy gums.
Source:
7 Ways To Make Dental Hygiene For Kids Fun, colgate.com
Activities for Teaching Children Oral Hygiene, livestrong.com